Pop Culture for Scientists and Engineers: May 2022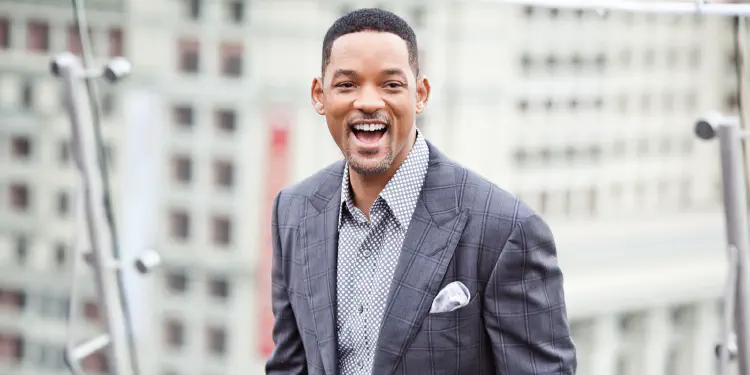 To prepare you for public conversations about one-name celebrities, here is the latest of what you need to know.
A$AP Rocky PROPOSES to Rihanna in New Music Video!
A$AP Rocky PROPOSES to Rihanna in New Music Video
Reported by eonline
That's right, you heard it here first! (probably). Hip Hop's most eligible bachelor has settled down with his sweetheart, Rihanna! The happy couple announced their relationship in May of last year, while their first child together is reportedly due T+ any day now. Love, the Strong Interaction of humanity, always triumphs over mutual repulsion if you smash two things together at high enough energies.
A$AP Rocky's teeth spell out "MARRY ME?", while Rihanna's teeth reply "I DO"
Not so fast!
You need to know:
It turns out, the pair are NOT engaged:
RIHANNA, A$AP ROCKY
WE'RE NOT ENGAGED
'I Do' Grills Just For Fun
Reported by TMZ EXCLUSIVE
Translation of the above headline: "Grills" = gold caps fastened to front teeth. The headline's full meaning is that A$AP Rocky and Rihanna are not engaged, they just enjoy having gold teeth.
---
Prince William says he's secretly cool
You need to know:
Prince William Says He's a 'Secret Clubber' After Revealing Favorite Songs From His Youth
Reported by Sara Donnellan, us magazine
A little background: Prince William IS NOT the one who moved to California with a wife named Meghan Markle. Prince William DOES reside in United Kingdom with a wife named Kate Middleton.
The one that DID move to California and DOES have a wife named Meghan Markle is named Prince Harry. This couple has consumed most of the royal celebrity bandwidth due to a drama known as Megxit, where they fled their royal duties in UK for a fresh start in California working in TV and Film.
A reasonable position on this story, if asked
A reasonable take could be that Prince William feels hurt about the relative lack of press coverage. So, he's drumming up interest among tiktoc'ers by revealing his favorite songs from when he was their age.
To catalyze this, he claims that he's secretly been 'clubbing' this whole time, he just didn't tell anyone. 'Clubbing' is an activity observed in many people, typically young, typically non-physicists, as a form of 'lekking behavior'.
"A lek is an aggregation of male animals gathered to engage in competitive displays and courtship rituals, known as lekking, to entice visiting females which are surveying prospective partners with which to mate. … A lekking species is characterised by male displays, strong female mate choice, and the conferring of indirect benefits to males and reduced costs to females."
Lekking behaviour : Wikipedia
As for the prince's musical tastes, People magazine reports Prince William appears to have taken a keen interest in the Spice Girls.
Mel B Reveals That Even Prince William Is Rooting for a Spice Girls Reunion — and Offered to Help! https://t.co/mZ25a6dBMO

— People (@people) May 5, 2022
---
A few names you may hear in non-physics conversations
Doja Cat
A rapper by occupation.
You need to know: Doja Cat is described by source Wall Street Journal as a "skilled technical rapper with a strong melodic sense and a bold visual presence".
You decide:

Not known to be beefing (quarrelling) with anyone at this time.
Drake
You may already be familiar with Drake, a Canadian musician.
You need to know: Drake is known for his vocal abilities, "lauded for an audible contrast between typical hip-hop beats and melody, with sometimes abrasive rapping coupled with softer accents, delivered on technical lyricism."
Drake x @Stake pic.twitter.com/vdkGDnp1wt

— Drizzy (@Drake) March 4, 2022
Believed to be Beefing with Kayne West at this time.
Cardi B
Cardi B is an American rapper, although no one can really explain her success.
You need to know: Cardi is beefing with Doja Cat, Azealia Banks, and Nicki Minaj:
"Cardi B showed off her shoes Friday night at a New York Fashion Week party … by throwing one of them at Nicki Minaj … TMZ has learned."
"As for Nicki … we're told cool as a cucumber. She didn't even flinch.
Cardi was escorted out by security, and she left the building with one shoe on her foot."
CARDI B
ATTACKS NICKI MINAJ
….Hurls Shoe, Calls Her A P***Y (VIDEO)
Reported by TMZ
Megan The Stallion
An American Rapper, she's well known for speaking publicly about being shot in both feet in June 2020.
You need to know: her public image is notable:
Megan Thee Stallion is known for her confidence, sensuality, and explicit lyrics. She presents her sexuality throughout her lyrics, videos, and live performances. In an interview with Pitchfork she stated, "It's not just about being sexy, it's about being confident and me being confident in my sexuality. "On her Texas rap origins, she told Rolling Stone, "I don't feel like we ever really had a female rapper come from Houston or Texas and shut shit down. So that's where I'm coming from."
Megan Thee Stallion: Wikipedia
TikTok
Not a celebrity person, rather, TikTok is an App.
Although there is no official maximum age to use TikTok, it is primarily used by those between 16 and 24. Of those, 90% say it is their primary form of communication.
You need to know: From YouTube, how to use TikTok:
For physicists from my father's epoch, this may help you get started:
For physicists in the 16-24 demo, find a video of how to use YouTube on TikTok.
Awkwafina
You need to know: Awkafina is not an app or an energy drink, but a talented actress, rapper, and comedian.
You've likely seen her in a role for TV or films such as Crazy Rich Asians, yet her "lucky break" came from a successful YouTube video, "My Vag".
Future
Rapper.
Dua Lipa
Singer.
Jojo Siwa
Not sure.
She's in the celebrity news, however.
Disney World is for lovers! JoJo Siwa and Kylie Prew confirmed that their romance is back on while spending time at the Most Magical Place on Earth. JoJo Siwa's Coming Out Journey In Her Own Words: "If you love something let it go, if it comes back….🤍♾," the 18-year-old dancer wrote via Instagram on Thursday, May 5.
JoJo Siwa Confirms She and Girlfriend Kylie Prew Are Back Together 7 Months After Their Split
Reported By Johnni Macke, Us Weekly
So, dancer.
---
Blast from the past!
A few names from the past that just regained currency or never lost it.
Justin Bieber/Taylor Swift
Justin Bieber/Taylor Swift never completely lost currency, despite a career slow-down. If caught in a discussion, a few old facts you may recall about Justin Bieber/Taylor Swift will do you much more harm than complete ignorance. You don't want to date yourself, and Justin Bieber/Taylor Swift is ALWAYS invoked as a derogatory term.
Will Smith
You're surely aware of Will Smith's regained currency, as this was BIG news! HUGE NEWS! It stormed the Top News charts, immediately displacing the bloody war in Ukraine.
Alec Baldwin
Not touching this one.
Johnny Depp & Amber Heard
Or this one.
Twitter
One word: Elon.