Epic Games just made your flight simulator obsolete. Sorta.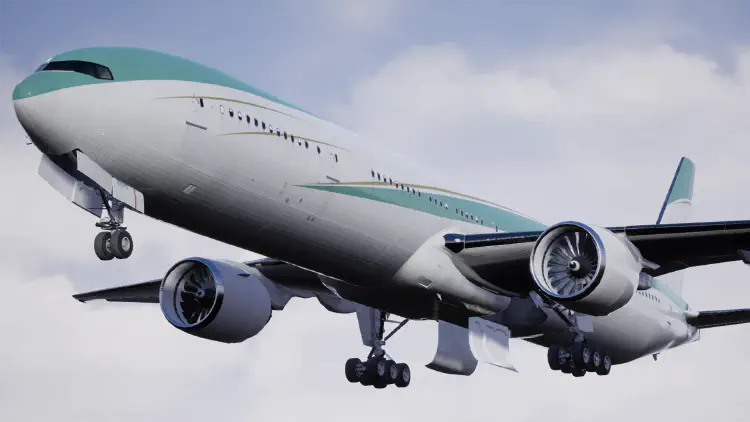 Wow!
Ch-Check it out:
https://www.unrealengine.com/en-US/blog/antoinette-project-tools-to-create-the-next-generation-of-flight-simulators
Epic Games has created the Antoinette Project, a comprehensive set of resources to support the creation of the next generation of flight simulators. By extension, these resources also support the many types of vehicular simulators in development today.
Unreal Engine Blog
I like that last line the best, this is going to be instrumental to more than just flight simulators - it's a huge boon to MANY types of simulators, from aircraft, to watercraft, to spacecraft. Pretty much anything that ends in c-r-a-f-t!
Introducing Epic's Antoinette Project
Epic's update on Antionette Project describes four prongs:
The upshot is Epic is investing in simulation support for Unreal Engine AND in sim-focused developers. And, that's great! The support will be appreciated by developers working at many different scales, from hobbyist level through large teams developing huge scale simulations.
Great! But sims are still a ton of work
Using Epic's tools it will be much easier for small teams to get a basic 3rd person flight simulator up and running. But, having personally worked on sims such as Microsoft Flight myself, I'm not sure how much Epic can truly help with the bulk of the work involved in developing a detailed, authentic flight simulator. The number of developer/artist hours invested in modeling every little internal detail of a cockpit, wiring controls and gauges into the simulator, and then actually simulating the details can be truly staggering. Epic's tutorial comes off a bit like an attempt to lead indie-level devs into recreating Microsoft Flight Sim through a couple of plugins alone and a few blueprints. (It also disappointingly confuses a number of concepts & terminologies, explains away a few things with untruths & hand-waves, and is just plain wrong in places…)
For an idea of how much work can go into details, just invest 4 minutes in studying this cold-start of an F-18 in DCS World. An impressive amount of work!
(DCS World is by far my favorite sim. What's yours?)
So, yes, if you're developing a substantial sim there's a ton of work Epic really can't help you out with. Another way to look at it, though, is there's so much work involved that every bit of help is sorely appreciated. Heck, just the fact Epic's paying attention in this space AND investing is a huge encouragement!
Unreal Engine 5's Large World Coordinates (LWC) feature
Another observation is - now we know one of the core use cases Epic has in mind with Large World Coordinates. It turns out LWC has quite a bit more in mind than simply open world shooters. Hooray!. If LWC handles flight simulation well it's a positive indicator it may ultimately work out for Space Simulation. (I still have my reservations, and managing the coordinate system yourself has certain advantages especially when it comes to multiplayer.)
If you're looking for a little help developing space flight, don't miss this integration of Unreal Engine and NASA's SPICE Toolkit.
And, another useful post here demonstrates the basics of developing an Autopilot from PID Loops.
Is it just me, or does it seem like things move so fast anymore that all you can see is a tiny slice of what's going on out there? Are we approaching the Singularity's Event Horizon, or what? (The answer: Yes! We could be.)
And I'll tell ya one more thing… Sim devs who migrated from Unity3D to Unreal Engine have to be feeling ecstatic right about now, between the UE5 feature set, capabilities, and now this. I still have friends at Unity and it's still a great engine adept at handling a huge number of use cases, so no disrespect meant. But sim devs on UE5 gotta be feeling all sunshine and roses.
Know how all this makes me feel? Like this!:
---
Lead Image:
The Unreal Engine marketplace.
Credit – Epic Games Antionette Project tutorial
This article appeared on gameDevTricks.com and has been published here with permission.